Manufacture Cluizel welcomed Professional Chefs from Hong Kong in Normandy!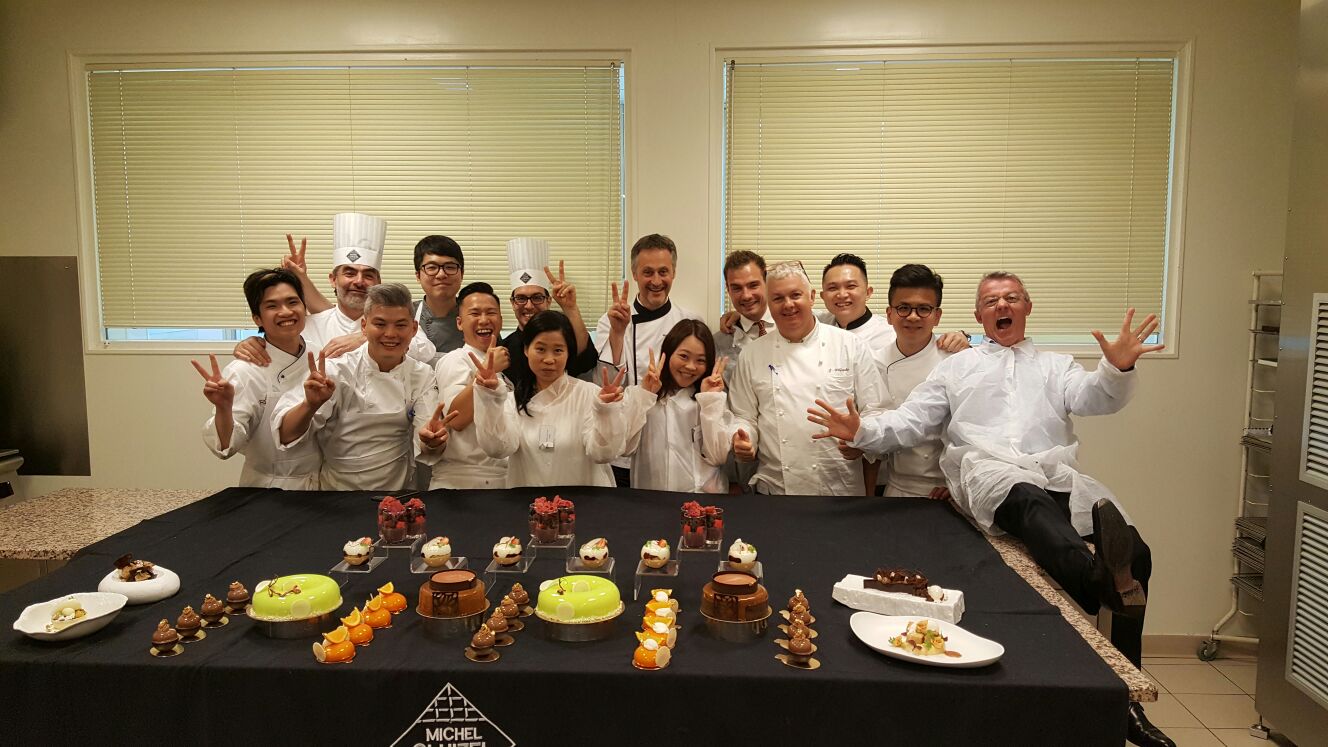 From the 10th to the 13th of May 2016, Manufacture Cluizel welcomed twelve professional Chefs from Hong Kong to attend a customized and dedicated training to Sims Trading on the Michel Cluizel brand. This truly educational course was a unique opportunity for Chefs to apprehend Michel Cluizel's philosophy and know-how developed throughout the past 68 years, as well as an occasion to widely extend their knowledge on products, their technicity and competitive advantages.
Including hands-on training and recipe creation conducted by Chef Jordi Puigvert, these three days were particularly instructive according to Hong Kong Five-Stars Hotel's Pastry Chef, who learnt "new pastry technics" to create a creamy and smooth chocolate mousse recipe while removing the fat and maintaining attractive production costs! "This training showed that recipes can perfectly be made with revised amount of chocolate but of a better quality and flavor. That way, you can keep the cost at the same level". Another Pastry Chef from Hong Kong noted the fact that "Cluizel chocolates are low on acidity and well balanced", when Macau Resort's Pastry Chef stated his interest in the 45% Kayambé milk couverture for being "a very powerful, flavorful and round product. It is very different from what you can get on the market".
Besides the training, Chefs were offered the opportunity to discover the Manufacture which was for a few of them their first-ever visit of a Chocolate Factory, observing Michel Cluizel's essential steps in chocolate making from roasting to conching cocoa beans; and finally taste chocolates in two Michel Cluizel boutiques. Among them, the emblematic shop in Normandy (Damville), the first Cluizel store to have opened its doors in 1987, and one of the fourth Parisian boutiques located at the heart of Paris in La Madeleine.
Find out more on the Michel Cluizel Manufacture and stores
http://www.cluizel.com/en/website/Manufacture-Cluizel,1382.html