Demonstrations on Michel Cluizel products and introduction of new Couverture Chocolate performed in Taiwan!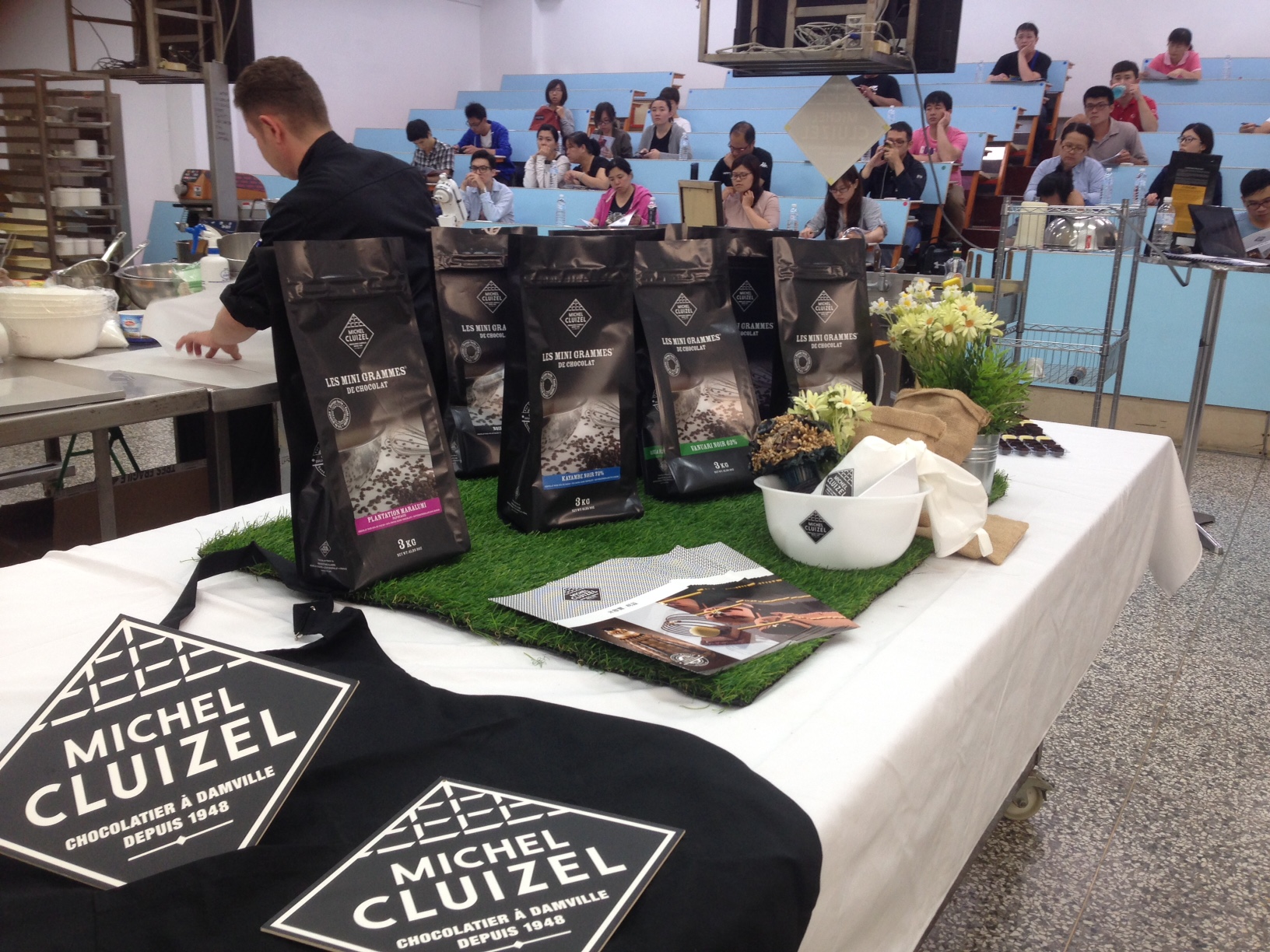 Gregory Soulavie, Chef consultant for Michel Cluizel in Taiwan, conducted two live product demonstrations in Taipei and Taichung on the 5th and 6th of July, in the presence of a public mainly composed of Chefs from pastry shops in these two cities. Chef Gregory Soulavie shared tips and techniques to create various recipes such as pound cake, chocolate moelleux cake, platted dessert, etc., using a wide selection of Michel Cluizel products dedicated to food service:
Couvertures: Los Ancones Plantation, Kayambé 72%, Vanuari 63%, Elianza Ivoire, Z-Karamel and Z-Miel
Praliné Pastes : Saveurs and Nib Praliné
Other fillings : Gruétine, Souflettine, Cocoa Nibs and Cocoa Powder
Chocolate Cups and Shells: Sphere and Cylinder
Decors: Air-shaped
The event was also the occasion to introduce the Z-Miel, the new White Chocolate Couverture with natural flower honey recently launched by the Manufacture, which will be soon available for orders! Produced in France with 100% pure natural flowers honey, this innovative signature couverture combines interesting tasting notes of a burst of salted butter caramel followed by intense honey. This couverture was created following the success of the launch of the Z-Karamel, the Milk Chocolate Couverture (43%) with real crunch caramel bits, and in the view to answering both Chef's requirements and consumer market trends.
Contact our team to find out more on Michel Cluizel products http://delios.com.sg/#contact